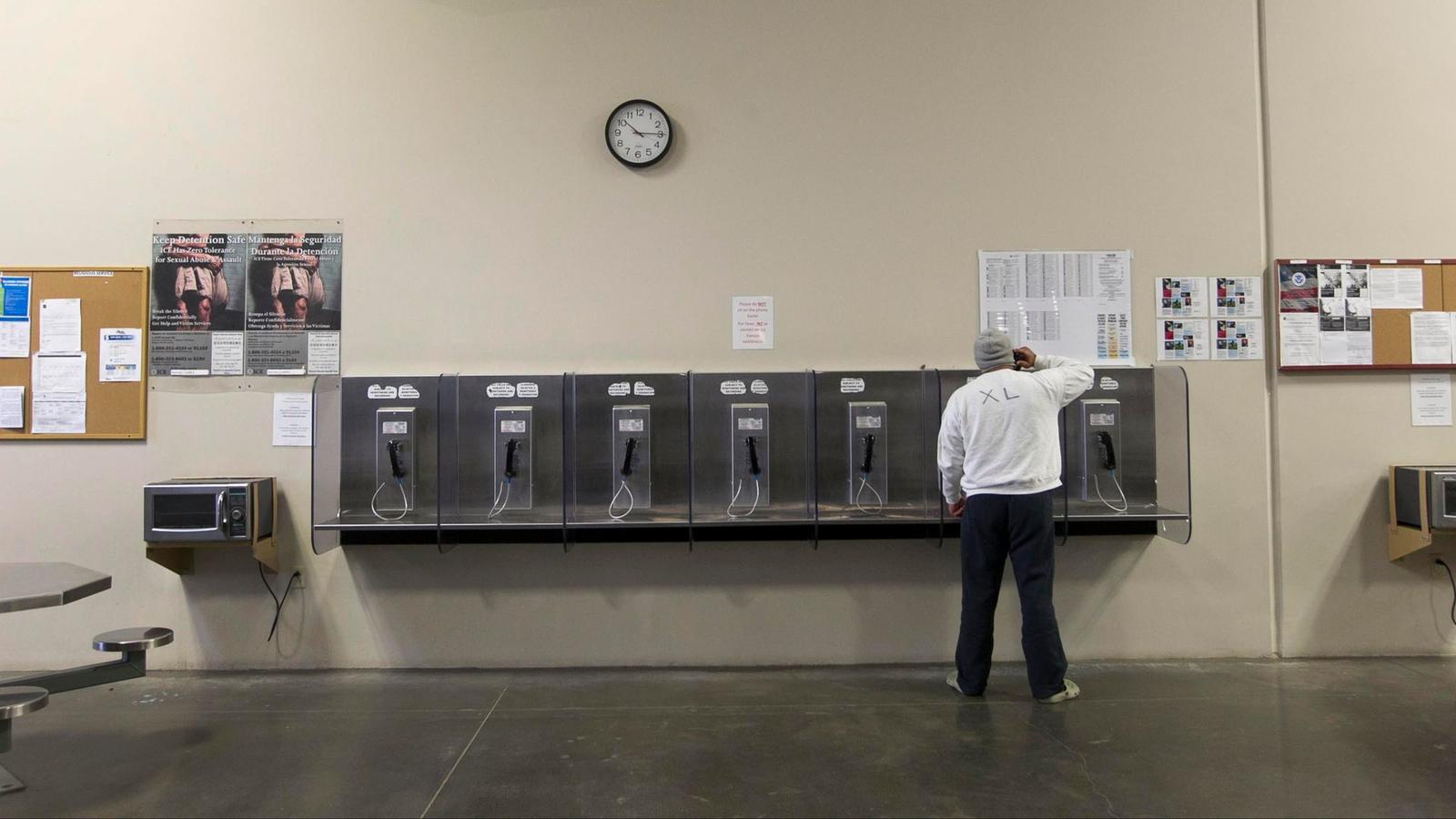 Immigration processing speeds up in San Diego area courts
By Kate Morrissey – San Diego Union-Tribune
Immigration courts in San Diego and Imperial counties have sped up processing this year, and immigration attorneys worry that clearing backlogs will lead to deportations of those who have legal grounds to stay.
In contrast to what has seemed to be an ever-growing backlog of cases in recent years, judges at the three courts decided more cases between February and July this year than they did last year. The downtown San Diego court is up by 38 percent, the court at Otay Mesa Detention Center is up by 51 percent, and the court at Imperial Regional Detention Facility is up by 119 percent, according to data obtained from The Executive Office for Immigration Review.
Across the country, immigration judges decided 14.5 percent more cases between February and July this year than they did last year, according to the office.
Many have long criticized the court system as clogged and inefficient. The number of pending cases nationwide is higher than 600,000, according to the Executive Office for Immigration Review.
Attorneys say that because of a recent memo that restricted judges' ability to postpone cases, the effort to get through the backlog is going too fast to be fair.
"It's good to hire judges to clear the backlog," said Edward Orendain, a Chula Vista-based attorney, "but we need to balance that with protecting due process."
Since President Donald Trump prioritized sending judges to the border, several new Department of Justice hires have been assigned to the three San Diego area courts, increasing the number of judges assigned there to 13 from eight. Two of those judges went to the court in Imperial County, which was previously staffed by judges in San Diego who heard cases through video conference.
The department also sent judges temporarily from courts in other parts of the country to hear cases in detention centers along the border. The Executive Office for Immigration Review declined to specify how many judges have rotated through the three courts on temporary assignment.
The number of deportation orders issued has risen with the quicker processing.
Orendain said that's not just because cases are moving more quickly. Deportation orders are up, he said, because Immigration and Customs Enforcement attorneys are no longer allowed to use prosecutorial discretion to close a case and allow someone to stay here. Prior to Trump's January executive order, he said, that was a way to keep his clients in the U.S. if they had no criminal histories.
Orendain said the quicker processing can also make it even more difficult for those in the system to find attorneys to represent them.
Studies have shown that people held in immigration detention are much less likely to have attorneys than those who are not detained, and having an attorney is a significant factor in winning an immigration case because of the complexity of immigration law.
Since the Trump administration has prioritized detained cases, those are moving quickly, and in some cases too quickly for willing attorneys to get to them.
Elizabeth Lopez, an immigration attorney who focuses her work at the Imperial Regional Detention Facility, said she has a waiting list of potential clients. Even before the changes in court, Lopez worried that not many attorneys are willing to make the trek to Calexico to work with clients detained there. She hasn't noticed more attorneys coming since the ramp up in processing.
"I'm worried I'm not going to get to them in time," Lopez said. "I can only do so much."
A memo issued to immigration judges at the end of July made it more difficult to get a continuance on a case, Lopez said. If asylum seekers don't have attorneys by the time it's their turn in court, she said, they have to figure out the asylum paperwork on their own — a near-impossible task for those with limited English skills — or face deportation.
Lopez and Orendain are both worried about an uptick in voluntary removals, when noncitizens agree to drop their cases and go back to their home countries, that has happened along with the overall processing increase.
Voluntary removals increased by more than 200 percent in each of the detention centers. Nationwide, they're up about 58 percent, and in San Diego's downtown court, they're up 18 percent.
"People were discouraged," Lopez said. "A lot of them were giving up because they didn't want to stay in the facility. This is what we mean when we say the system is broken."
One of her Somali clients who has been detained since the beginning of February is ready to abandon his case and go home, she said, because he knows that he won't be able to get all the evidence for his asylum case by his next court date. Getting documents from Somalia can be difficult, she said, because there's no mail system there and someone has to take the documents to Kenya or Ethiopia to be shipped. Finding a person to do that by making calls from a detention facility is not easy, she said.
Matthew Holt, a Mission Valley-based attorney, said he is also worried about getting documents for his clients in time.
"Noncitizens have a lot less time to prepare their cases in what could be a life or death decision," Holt said. "I think we have some of the best judges in the country in San Diego. But I think they're expected to process cases so fast that at times it's hard to safeguard due process."
The new judges' calendars aren't as full as their peers' yet, he said, so sometimes he has a few weeks to prepare for the next court date when he used to have months.
Trump's budget for fiscal 2018 proposes hiring 75 more immigration judges.