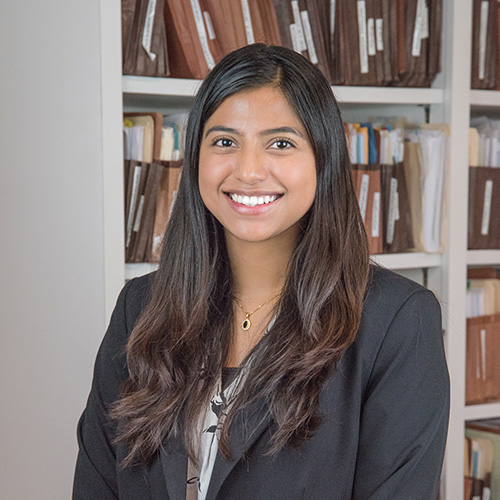 KEHILA MORENO
Legal Assistant - San Diego
Ms. Moreno joined Hurwitz Holt, APLC in July of 2022. She assists with employment authorization, DACA, Advance Parole, Deferred Action, Parole in Place, Humanitarian Parole, Asylum applications, FOIA requests, and translating documents. Ms. Moreno is passionate about uplifting local communities and advocating social and environmental justice. She is a full-time student at San Diego State University (SDSU) pursuing a degree in Criminal Justice. She aspires to become an attorney and a role model for other first-generation Latinx students.
Ms. Moreno's dedication to helping support and strengthen immigrant families has been at the heart of her educational, professional, and volunteer interests. Due to her personal experiences, she understands the importance of legal knowledge and rights and has focused her efforts on learning more about the immigration system. She is a dynamic and motivated professional with a proven record of building meaningful relationships, managing projects, organizing events, and encouraging positive change.
At SDSU, Ms. Moreno served as Chair of the Commuter Student Board and council member of the External Relations Board. Additionally, she volunteers with Rotaract, an organization that amplifies service above self, and Movimiento Estudiantil Chicanx de Aztlán, a cultural and political organization. In her free time, she enjoys reading a book at a local beach, trying new restaurants, and exploring nature with her family and friends.